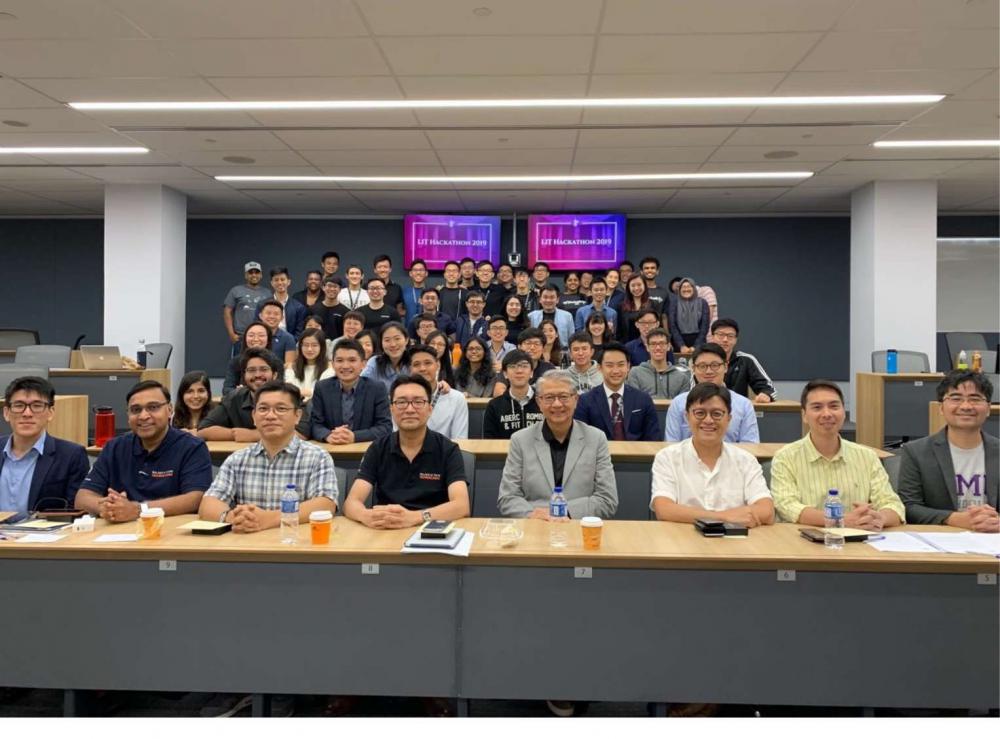 The SMU Legal Innovation and Technology (LIT) Hackathon 2021: Ctrl + Shift+ Sui Generis brought together students from all Institutes of Higher Learning in Singapore to solve Legal Tech issues. About 170 participants, in teams of 3-5, were tasked to develop a technological solution to a real-world problem statement provided by our industry partners. The theme for the Hackathon, The Next Decade in Legal Tech in Singapore, is inspired by MinLaw's Legal Industry Technology & Innovation Roadmap Report—The Road to 2030, which was unveiled by Minister Edwin Tong last year.
This year's winning solution "Lower the Bar", uses text and speech recognition AI to triage legal problems faced by lay persons, in a bid to improve access to justice.
CCLAW Director Assistant Prof Lim How Khang delivered a workshop to hackathon participants entitled Extracting Structured Information from Legal Texts using Natural Language Processing. CCLAW Deputy Director Assistant Prof Jerrold Soh is faculty advisor to SMU's LIT club.
Event Date
13 - 15 August 2021
Associated Speaker & Theme
Centre Director, Assistant Professor of Law and Computer Science (Practice)